PRE WEDDING SHOOT LOCATIONS IN JAIPUR

Nowadays, Jaipur is one of the favorite places for couples' pre-wedding shoot (pre-wedding shoot locations in Jaipur ) and is known for its best pre-wedding shoot locations in Jaipur. One of the main reasons is the adorable and beautiful locations of Jaipur.
Jaipur is very well known for its historical places, which have their great history.
Some best pre-wedding locations in Jaipur like JAL MAHAL, ALBERT HALL, AMER FORT, etc.. are very famous among couples and photographers.
Let's have a brief look at these locations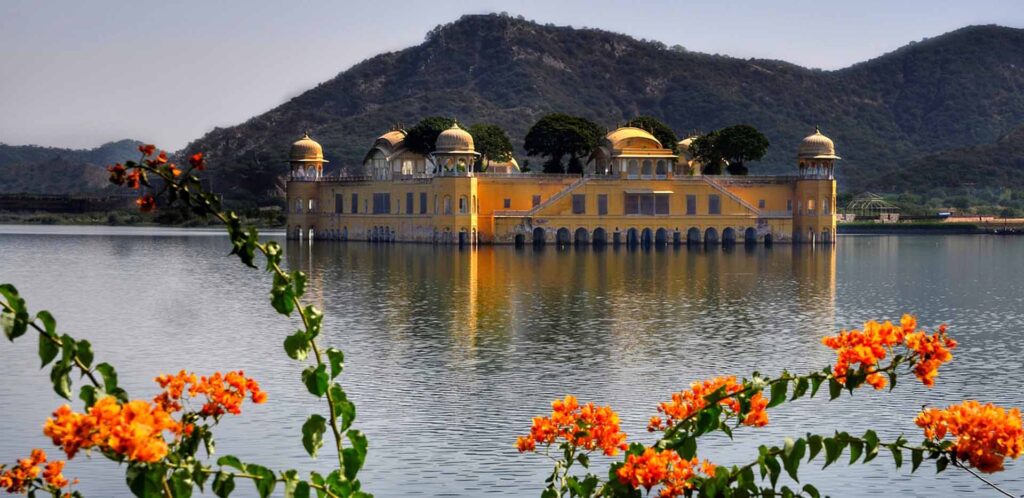 Jal Mahal is a palace built in the middle of Man Sagar Lake in Jaipur city. This place is very famous for a sunrise photoshoot and immensely demanded by every client. There are no charges for any photoshoot and videography. This place is free to shoot, and it's beautifully constructed. The Lake, The Palace, and the Sun are the background for every photo and video. We can't go inside the palace, and we have to shoot through the lake's boundaries. Also famous for black silhouette pictures, which look beautiful.
Hawa Mahal is near to Jal Mahal and very popular for Prewedding shoot in Jaipur. There is no cost for shooting at Hawa Mahal. This place is also known as The Palace of Winds as many windows are there in this mahal. This is located in central Jaipur city and the middle of the market. Most photographers preferred to shoot from Tattoo Café or Wind View Café for the shooting and takes Hawa Mahal in the background.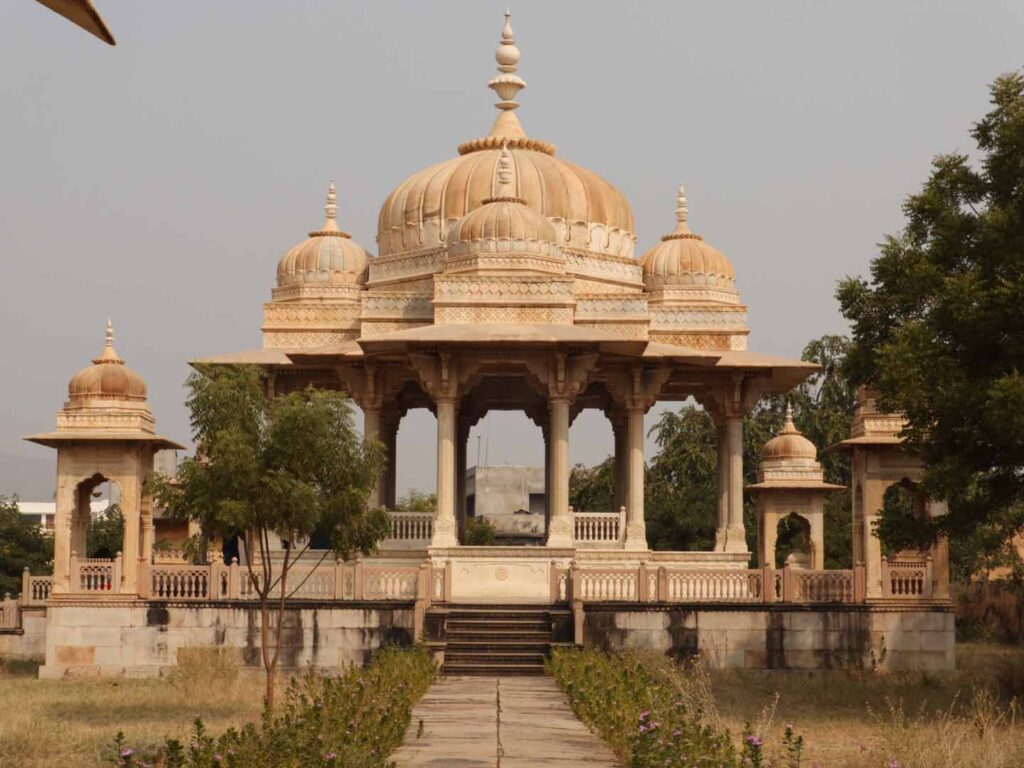 Maharaniyon Ki Chattriyan is also very popular for the prewedding shoot with the ethenic outfits. This place is another historical location, and it's paid. It includes Chattriyan's under which impressive output of photo and video is expected. The best time to shoot here is daytime as natural light and sun rays behind the chattriyan look attractive in photo and video.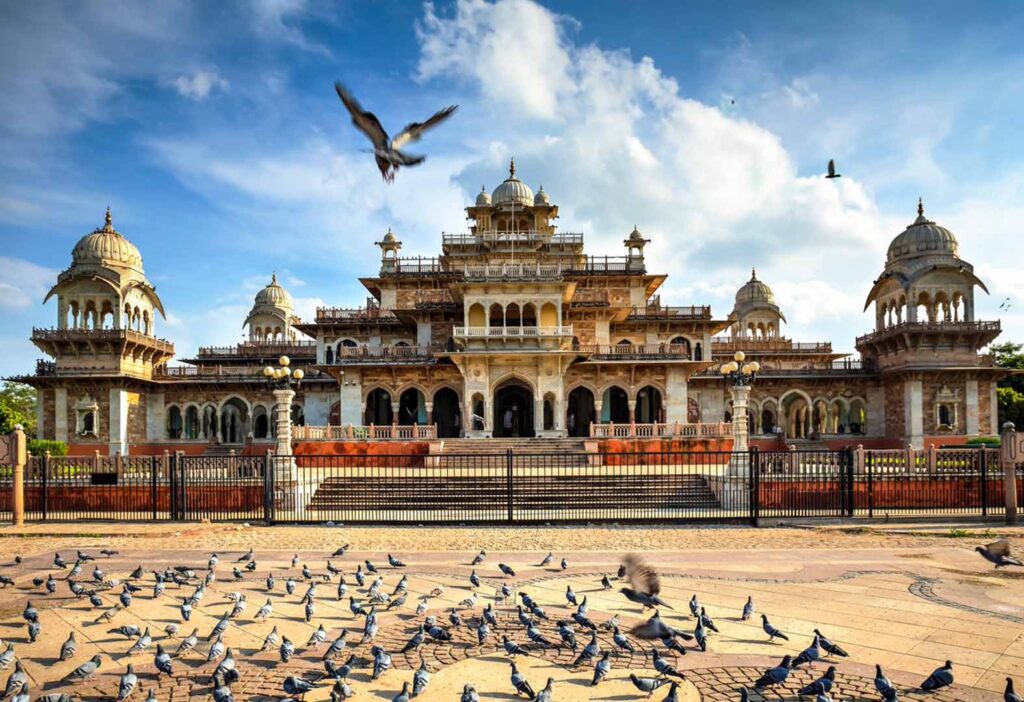 Albert Hall is one of the most beautiful and oldest museums in Jaipur, Rajasthan. And nowadays become one of the top prewedding locations in Jaipur for its beautiful historical design and pigeons all around the museum, which attracts couples for their photographs and video. Shooting inside Albert Hall is not allowed, so photographers generally shoot from the museum's front or the front garden.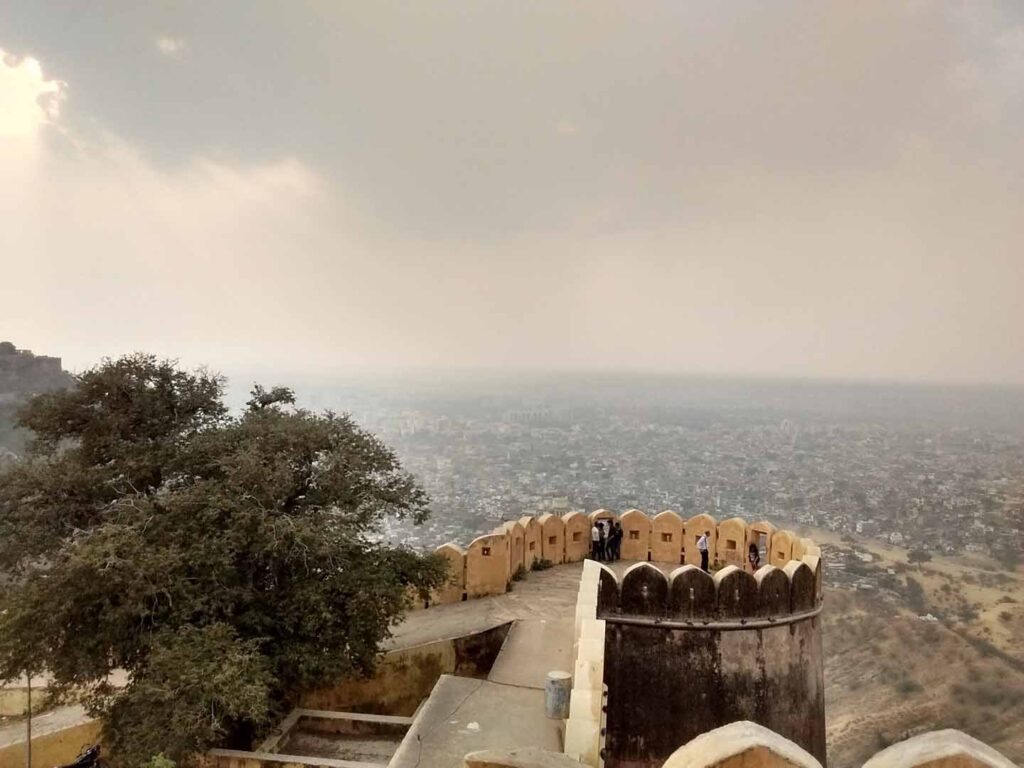 Nahargarh Fort is one of the most happening places in Jaipur. The whole city is visible through Nahargarh Fort, which attracts couple to shoot their prewedding in such a lovely location. This location is paid site, and spending money in such a location is worthwhile.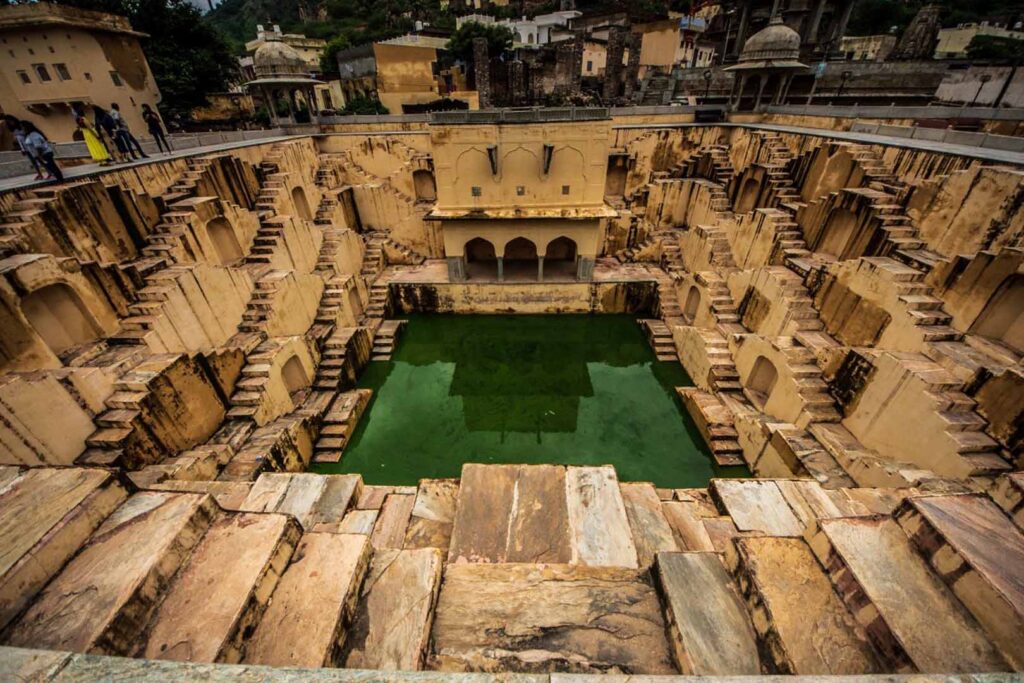 Panna Meena Ka Kund is a Stepwell in which stairs are connected. It's worth visiting this beautiful place. It adds beauty to the video for the prewedding purpose, and you will have amazing photos in your hand.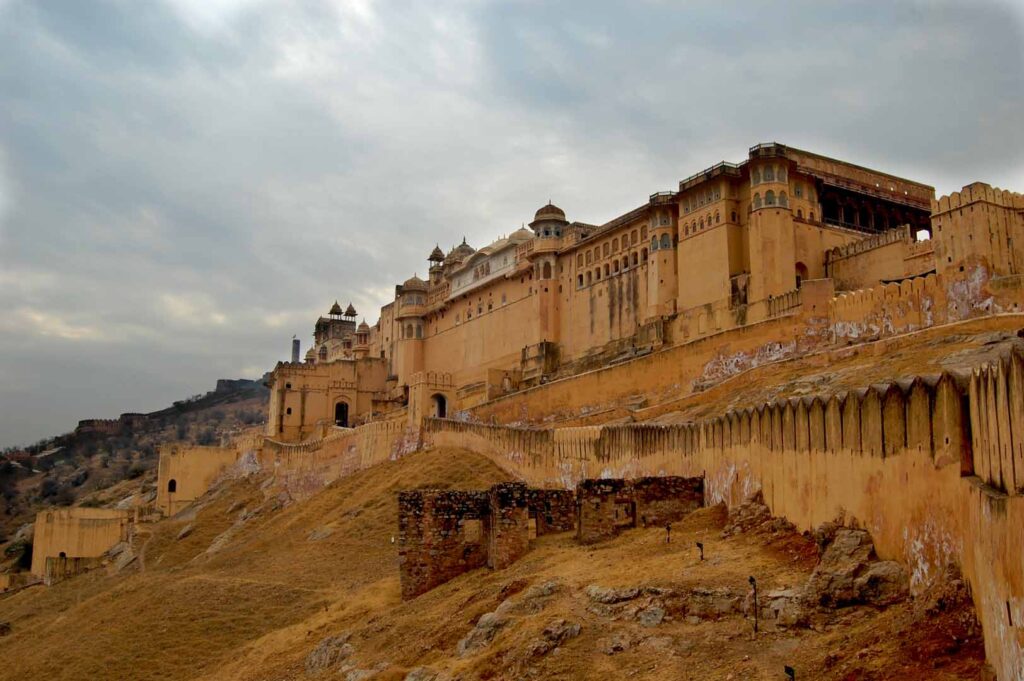 AMER FORT is another one of the famous and oldest forts in Jaipur, Rajasthan. If you are looking for a traditional feel with ethnic outfits for your shoot, this location must be visited and worthy of shooting. Most couples preferred to shoot from stag café as shoot inside the fort is costly, and DSLR is not allowed inside the fort. The view from the rooftop of stag café shows complete defense in the background, which looks adorable in videography and photography.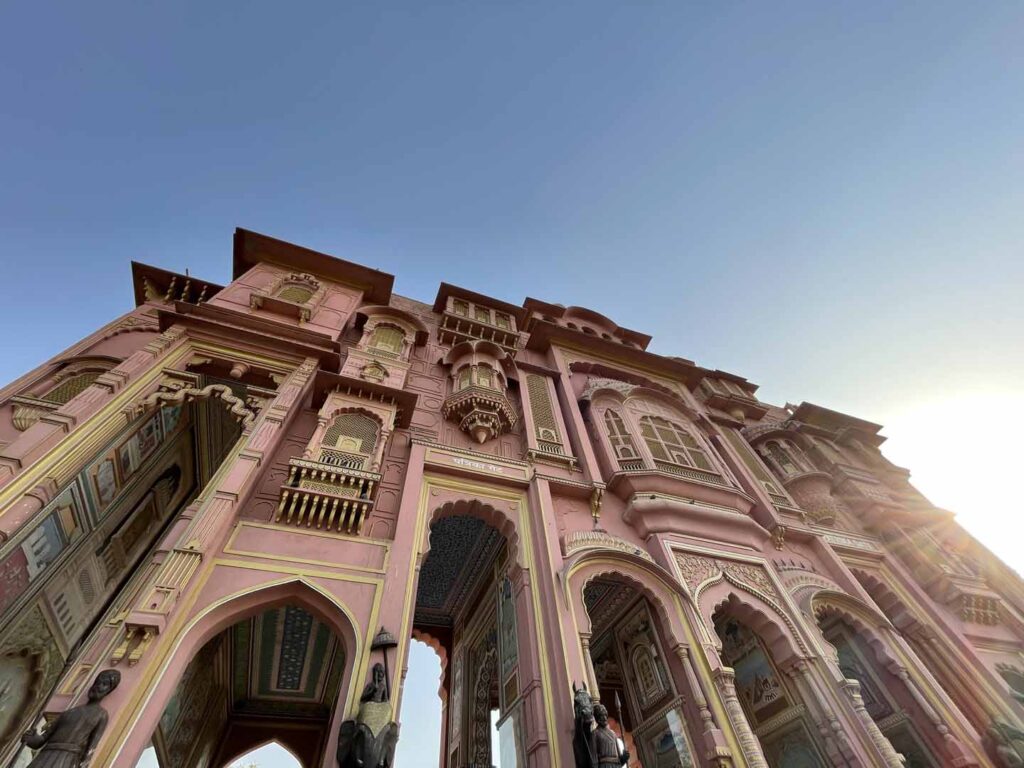 Patrika Gate is one of the popular backgrounds for photos and videos. It is constructed by the Rajasthan Patrika group of publication in Jawahar Circle Garden and is completed with colorful Rajasthani Art and consists of all fantastic locations situated in Rajasthan. No charges are being taken here, and it is near the Airport, and the view is worth it. If You are planning a prewedding shoot in Jaipur, you must visit this place and have your memories shot here.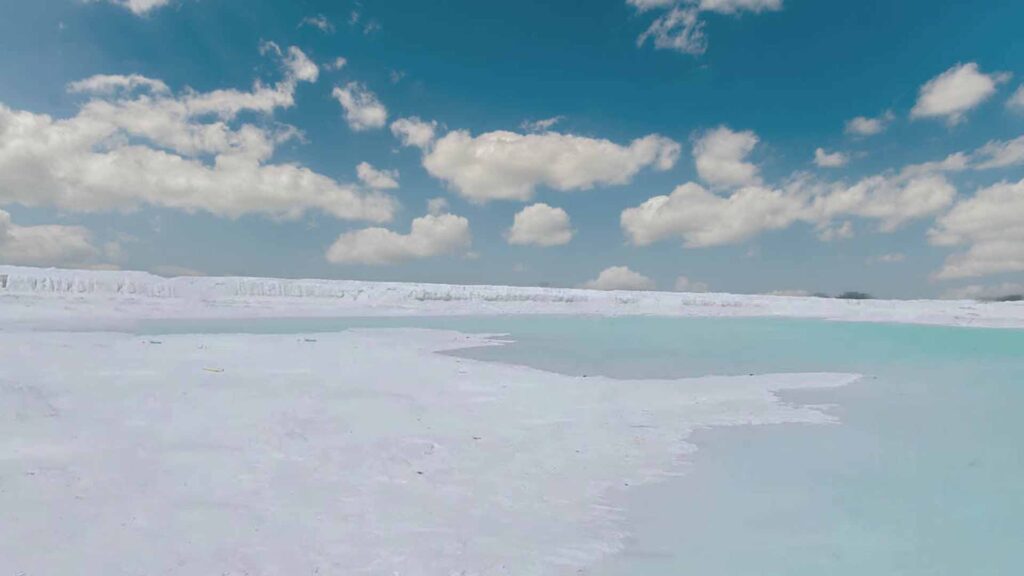 Dumping Yard is situated in Kishangarh and managed by Kishangarh Marble Association. This place is located outside Jaipur but is fantastic to shoot as there is so white land that looks like snow. Many movies like Bhaggi 3 and music videos of famous Singer like Jass Manak are being shot here; these days, it's becoming the eyespot of Bollywood Filmmakers. It's like a fake Kashmir or Shimla, but what it feels like you can see once you visit there. If thinking of prewedding you must visit this place and have your photoshoot done here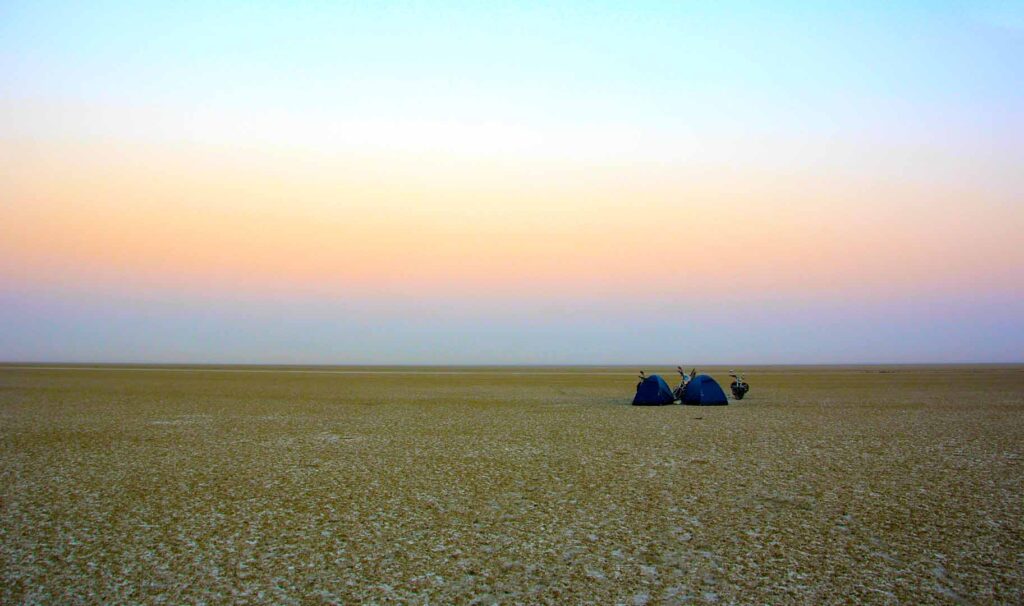 Sambhar Salt Lake is one of the largest lakes in salt lake. This place is a white desert where you don't want to miss the sunset and sunrise. It feels so pleasant and is situated nearby Jaipur around 80-100 km appx.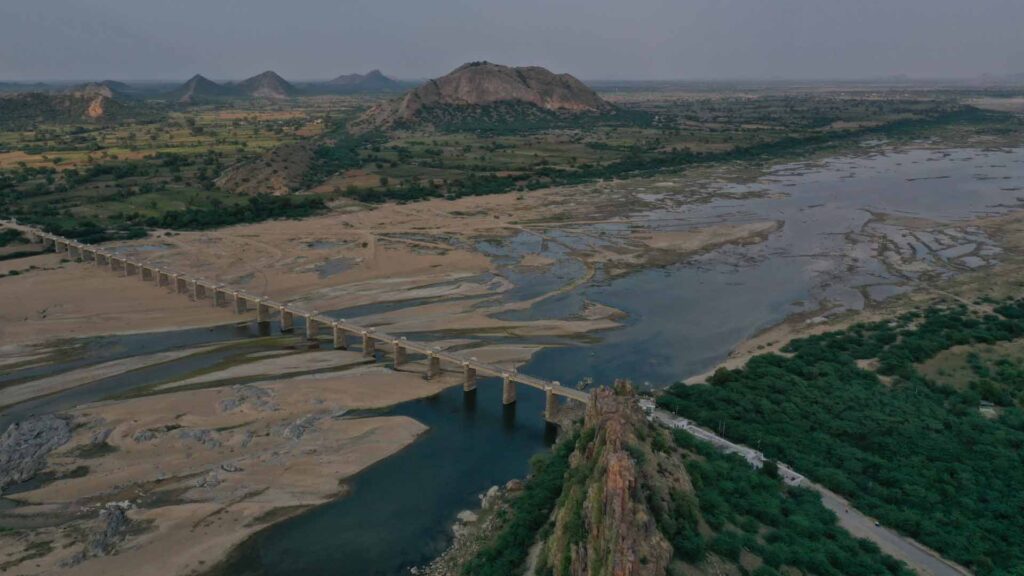 Banas Bridge is situated in Tonk, a beautiful and unique place near Jaipur, where an old abandoned bridge is located. Under the bridge, there is land and river located, which is majorly called Banas River. Here Drone is allowed, and the aerial view of this location is fantastic. This is a must-have location for a prewedding shoot. You will get amazing memorial photos and videos here.
These are some of the best pre-wedding locations in Jaipur where you can get your video done with awesome view.