What is a prewedding shoot?
A Pre Wedding Shoot is the photography and cinematography session of the couple who will marry shortly. The word says prewedding, which means before the wedding, so that this shoot can be done before 2 to 3 months of marriage. This is just like the music video with the bride and groom as the actor and actress.
Why Is the Prewedding Shoot in Trend?
There are many reasons why the prewedding shoot is in trend all over the world. Some of them are as follows :
1.Pre Wedding shoot helps you to be more comfortable with your partner.
2. Prewedding shoot helps you to build confidence in yourself for the final wedding photography.
3. Prewedding shoots gives you a lifetime memory that never gets old.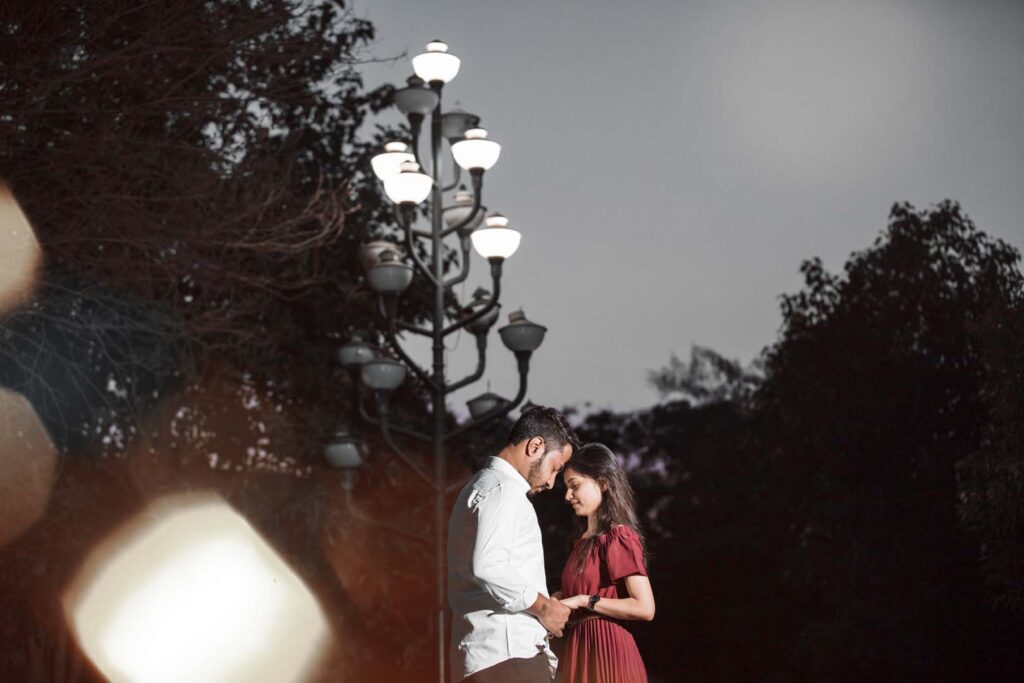 Is Jaipur is a place worth for prewedding shoot?
Yes, Jaipur is the worth place for your prewedding shoot as nowadays Jaipur is very popular among couples because of the beautiful locations of Jaipur, and most of them are free to shoot. Jaipur is also known as the pink city. This city is full of wonderful places like Jal Mahal, Amer Fort, Hawa Mahal, Jaigarh Fort, Nahargarh Fort, Patrika Gate, Albert Hall, Jawar Circle Garden, Panna Meena ka kund, and Maharaniyo Ki chhatriyan.
Prewedding shooting in Jaipur is worth it and will make your prewedding photos and video more attractive. These all are historical places where you can plan your prewedding shoot, and you can easily find a photographer by searching Prewedding shoot in Jaipur on Google.
There is no doubt that Jaipur is one of the best places for your Prewedding Shoot. See more pre-wedding shoot locations in Jaipur.
Things You have to Kept in the Mind Before having the prewedding ?
Not even the photography and cinematography matters a lot in your Prewedding Shoot, as your photographer or cinematographer will do it according to their experience and expertise. What matters is your dressing and the location for the shoot. You must have a minimum of 5 dresses along with Props like sunglasses, Hats, and Wrist Watch, and make sure you have hired a makeup artist as this will make your photography and video more beautiful. To have a prewedding shoot, the must-have dress is a long tail gown, and you can bring two traditional two western and one casual outfit, make sure that whatever the bride wears groom will wear according to that. The best colors for the shoot are red.. blue.. black ..white.. make sure to book a perfect photography team, or you can book us by Clicking on the contact us tab.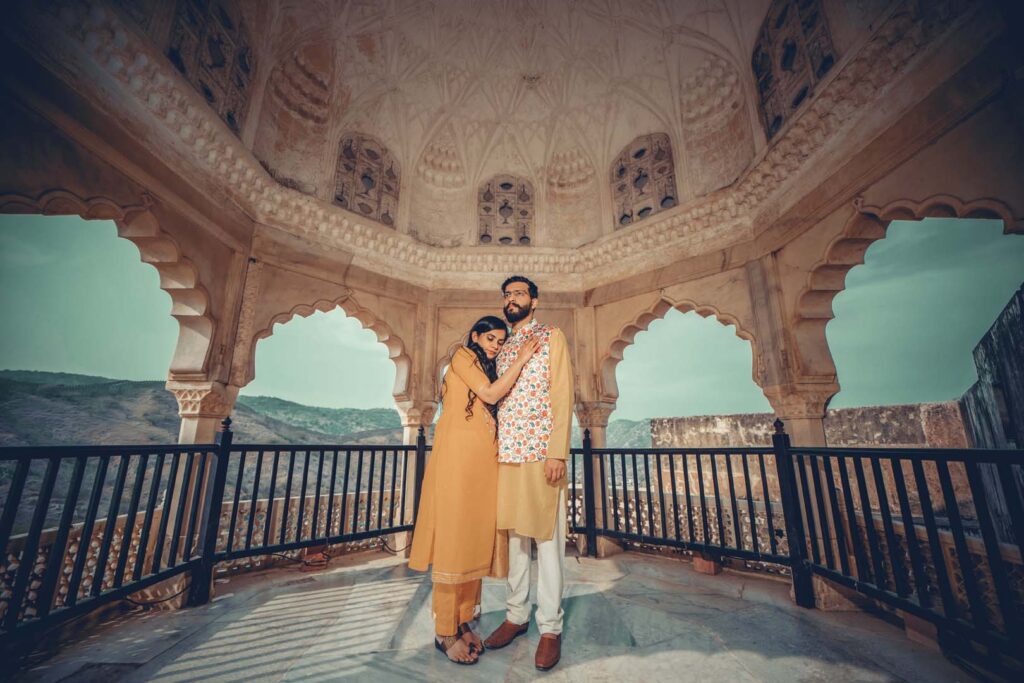 Budget for the Prewedding ?
To have a good prewedding photoshoot and video, it will cost you around 45000. Ensure the prewedding shoot will be your lifetime memory, so don't compromise with the things that matter a lot for you. Many photographers in the market will charge less for the same, but it is your choice what do you want a good experience with the lifetime memory or the guilt to choose the wrong photographer for your prewedding shoot.
We are not saying that we are the best Pre wedding photographer in Jaipur. But what is best for us is that we have more than 50+ photographers in our team, which will help you to have the greatest experience with us. All of them are super talented and dedicated, as our reviews from our clients say. Choosing us will be the best option for you as we are not the Freelancers we are the company with the permanent staff of more than 50 Experts. We know what our clients want from us, and this is how we value them :
We take inputs from the client about which type of video and photography they want from us.
Then we work on the taste and preferences of our clients,
After absorbing everything about the client, our next step to make the script. Proper scripting is done with all the inputs of the clients.
After then we forward the script to the client. After confirming that everything is fine in the script, our next step is to let our clients know more about the shoot they should take care of.
Then the next step is shooting. Before shooting, we introduce our client to our team for smooth work. Our team makes sure that everything is going according to the client only they keep coordinating with the client before the shoot to let our client know every detail about the shoot.
After shooting, the most important part is editing and delivery. We will make sure that we deliver everything before the decided date & if our client wants any correction in the prewedding video, we are here to correct it.
So, if you are planning your prewedding shoot in Jaipur, you can contact us by clicking on the contact us tab.